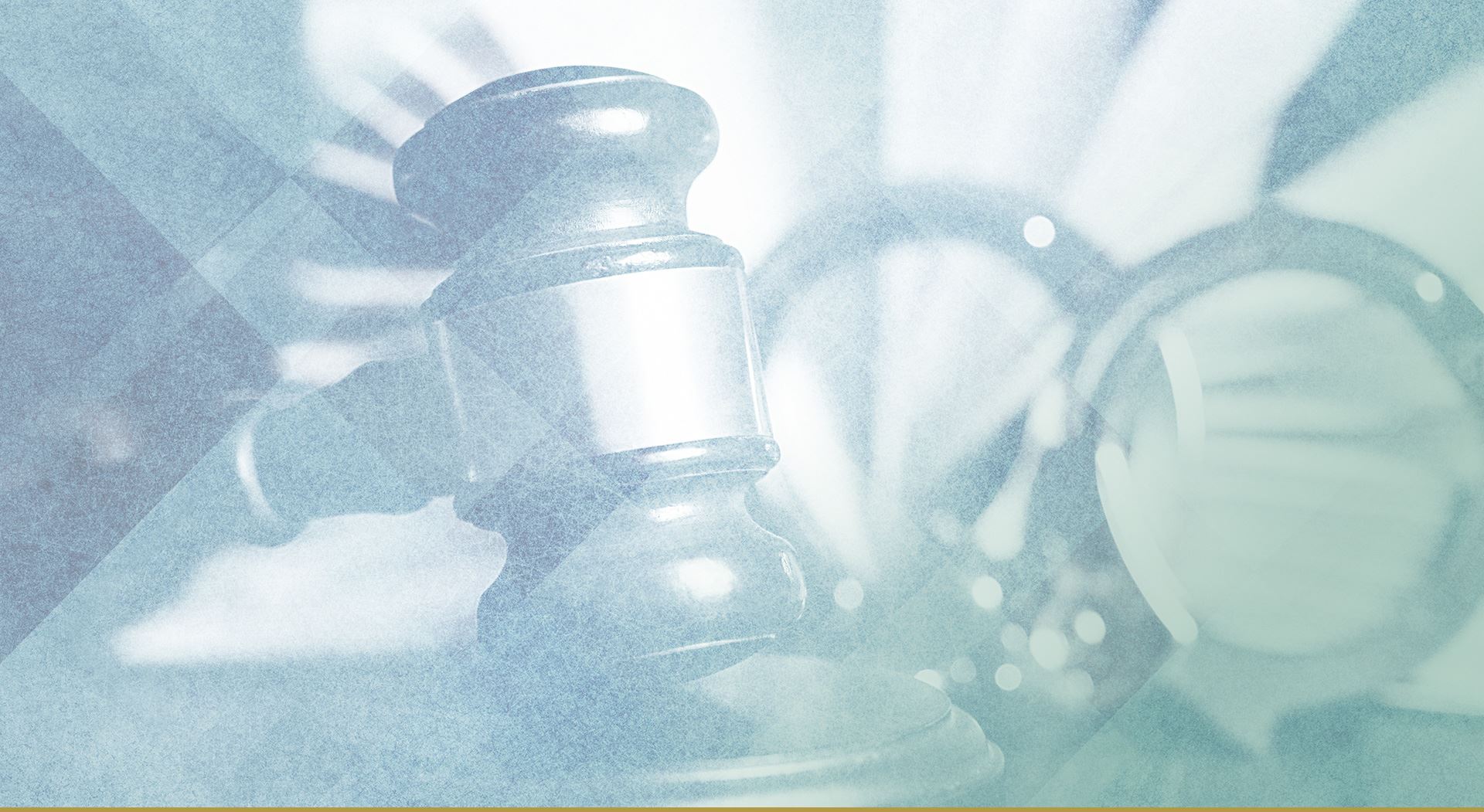 Personalized Advocacy.
Fit for YOU.

Fort Mill Criminal Defense & DUI Attorney
Criminal defense attorney, Robert A. Bruce, has more than 25 years of experience defending against all types of criminal and DUI charges. As a former criminal prosecutor, he offers a unique and beneficial perspective to each case. Attorney Bruce brings dedicated and compassionate legal representation and is committed to working towards the best possible outcome for each case.
Criminal and DUI Charges Have Life-Changing Consequences
Depending on the charges, penalties can range from incarceration to hefty fines, or both. Your record will have a permanent stain, making it difficult to find employment and housing. Your most important relationships can be altered forever.
Don't gamble on your future with inexperienced representation. Bruce Law Firm fights for clients because Attorney Robert A. Bruce understands the stakes. Contact him today to schedule your no-cost consultation through this online form or by calling (803) 336-7189.
Defense That Works for You
I Am Ready to Fight for You
Fort Mill Criminal Defense
Everyone deserves a legal advocate who genuinely cares about their case and treats them with compassion. Attorney Bruce is a dedicated defense attorney who prioritizes the well-being of his clients and their families throughout the case. With the right legal support at your side, you can face your charges knowing that you have a legal advocate who cares about you and will do all he can to get the best outcome possible.
Drug Crimes
South Carolina categorizes most drug crimes based on the controlled substance involved and the amount or weight of the drug involved: possession, possession with intent to distribute/distribution, and trafficking. Marijuana, cocaine, prescription drugs, methamphetamine, crack cocaine, and fentanyl are some of the more common drugs seen in the Fort Mill area.
Penalties for drug offenses in South Carolina can be harsh, particularly for subsequent drug offenses and trafficking offenses. All trafficking offenses in South Carolina carry mandatory minimum prison sentences.
Domestic Violence
In South Carolina, domestic violence involves someone causing harm or injury to a household member or threatening or attempting to cause them harm or injury. Household members include spouses, former spouses, people who have a child together, and people of the opposite sex who live together or have lived together in the past.
Charges that can be levied are determined by factors that include the extent of injury, whether an order of protection is violated, whether a child observes the incident, whether the victim is pregnant, and whether the defendant has any prior convictions for domestic violence. Charges can range from misdemeanors to felonies with up to 20 years in prison. Gun rights are also impacted.
Violent Crimes
Most people would understandably assume that violent crimes involve acts of significant physical violence resulting in serious injury. In the Palmetto State, violent crimes is a class of crimes that may or may not involve actual violence. For example, drug trafficking can be a violent crime but not involve anything more that possession of a controlled substance over a threshold amount.
Under South Carolina law, "violent crimes" are those specific crimes listed in this statute, which includes offenses such as murder (Section 16-3-10); attempted murder (Section 16-3-29); voluntary manslaughter (Section 16-3-50); armed robbery (Section 16-11-330(A)); attempted armed robbery (Section 16-11-330(B)); drug trafficking as defined in Section 44-53-370(e); and many others.
If a person is convicted of a "violent crime," this can affect parole eligibility, housing and privileges in the Department of Corrections, as well as other consequences.
Facing Criminal Charges in Fort Mill?
If you or a family member are facing criminal charges in South Carolina, contact Attorney Bruce immediately. From drug crimes to violent crimes, he can defend you against your criminal charges. You deserve personalized and experienced representation.
Fort Mill DUI Defense
It is unlawful to drive a motor vehicle in South Carolina while under the influence of alcohol, drugs, or a combination of both, to the extent that the person's faculties to drive a motor vehicle are materially and appreciably impaired (SC Code 56-5-2930). The core of a DUI is impaired driving abilities.
Be aware that South Carolina is an "implied consent" state, which means drivers are considered to have given consent to breath, blood, and/or urine tests for the purpose of determining the presence of alcohol or drugs.
Can I Refuse a Breath Test?
South Carolina's implied consent law provides that if someone arrested for DUI refuses to take the breath test, the result is a license suspension.
If you refuse to take the breath test or take the test and registered a blood alcohol level or breath alcohol content (BAC) of .15 or higher, your driver's license will be suspended. You have the right to challenge this suspension and obtain a temporary alcohol license, but you must request a hearing in writing within 30 days of the date your license was suspended (arrest date).
Additionally, if you refuse to take the breath test or take it and register a BAC of .15 or higher, and don't successfully challenge the refusal or test result, you will be required to complete the Alcohol and Drug Safety Action Program (ADSAP), which is a series of education classes, even if the DUI charge is later dismissed.
What Is DUAC?
DUAC is an abbreviation for driving with an unlawful alcohol concentration. This is a separate offense in South Carolina. The DUAC law states that it is unlawful for a person to drive a motor vehicle within this state while his or her alcohol concentration is eight one-hundredths of one percent or more (.08 or higher). If convicted of DUAC, the penalties are the same as if someone was convicted of a DUI with the same BAC reading.
DUI Penalties in Fort Mill
If convicted of DUI (or DUAC), the criminal penalties that apply are dependent upon whether it is a first, second, or third offense, the person's alcohol concentration, and/or if there were any injuries/deaths/property damage.
For a typical first-time DUI the penalties may include:
Up to 6-month license suspension, up to 30 days in jail, and up to $400 in fines.
If a person is convicted of another DUI or DUAC within 10 years of a prior conviction, the penalties are immediately enhanced and become more severe.
Under current law, a DUI or DUAC conviction cannot be expunged from your criminal record and will remain for life.
Driver's License Impacts from a DUI
A DUI (or DUAC) conviction can result in a license suspension, alcohol education program requirement (ADSAP), potential requirement for use of an ignition interlock device on your vehicle, and the driver must maintain higher liability insurance for a period of time.
Facing DUI Charges in Fort Mill?
The consequences of a DUI or DUAC, particularly if you have more than one on your record, are serious. As an experienced DUI defense lawyer, and former prosecutor of DUI cases, Attorney Bruce can examine and evaluate your case and develop a strong defensive strategy, while guiding you through the complicated process of a DUI charge.
Meet Your New Attorney
Attorney Bruce is Here to Help YOU
I Found His Services to Be Efficient Through and Through - Brenna M.

He Made a Terrible Situation Much More Bearable - Michele

Bruce Law Firm Exceeded My Expectations - Brandon A.

Mr. Bruce Remained Open And Connected To My Concerns - James R.B.